Let the potential of your idea speak for itself.
Evaluate your innovation idea and get an idea of its innovativeness. Just answer our questions and have a look at the results. Share your evaluation with your colleagues and superiors.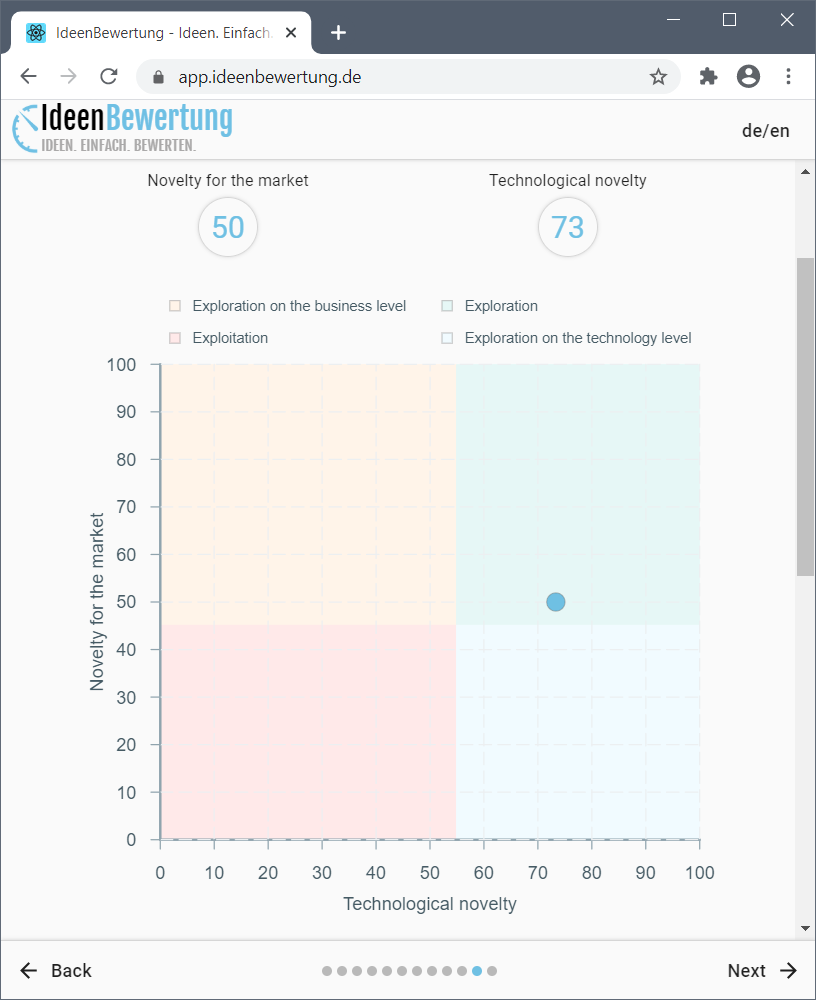 For who?
Ideenbewertung.de is for everyone who wants to drive innovation. You have a great idea and would like to demonstrate its potential to others? Or you would like to rate someone else's idea to be able to make better decisions? Then Ideenbewertung.de is a shortcut for you.
Step 1
Start your rating by clicking on "Evaluate now" in the top right corner and enter your idea. The idea will not be saved by us.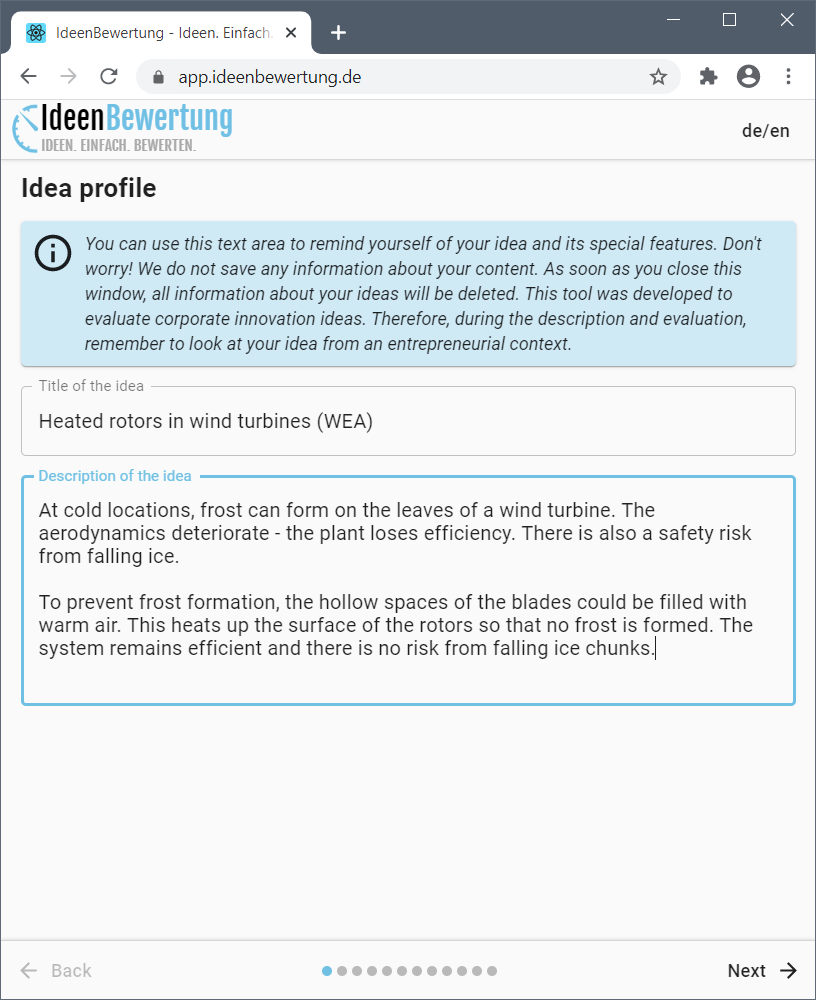 Step 2
Answer the questions as spontaneously as possible. Don't worry, there are no wrong answers.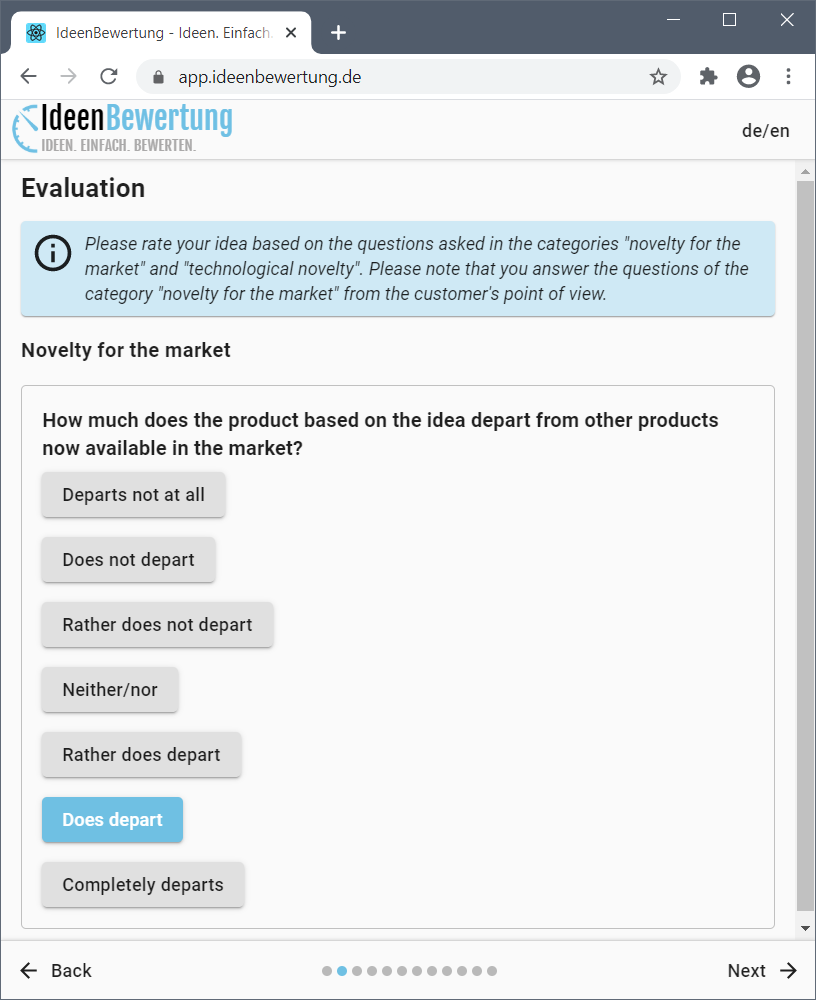 Step 3
Look at the result in our chart. The notes will help you to interpret the result.